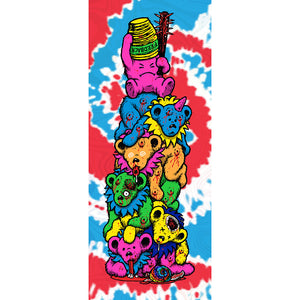 StrangeLove Skateboards
Sean Cliver / Bears - White Swirl / Print
Regular price
$100.00
$0.00
Artwork by Sean Cliver
11-color Screened Print on White Swirl Foil Stock
Dimensions: 10 x 24
Signed & Numbered Limited Edition of 25
Product Description: Apparently you can never have too many piles of bears lying around. Or maybe you can? Guess it all depends on whether you order this or not. The choice is yours. No pressure. —Cliver
Note: All sales are final. Can't say that any simpler. Unless the product is defective in the manufacturing sense or damaged in shipping, we will not accept any returns.
---
More from this collection