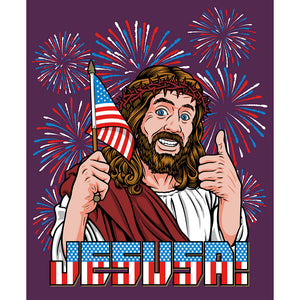 StrangeLove
Sean Cliver / JESUSA! / Print (Version 2)
Regular price
$50.00
$0.00
Artwork by Sean Cliver
Epson Inkjet Print on White Stock
Dimensions: 11.5 x 14
Signed & Numbered Limited Edition of 33
Product Description: Normally I wouldn't go back to the well like this with a second run of a limited edition print (well, technically it's now a variant what with the purple background), but an exception has been made in this special instance since a portion of the sales are being donated to Planned Parenthood. Why? Well, you can read all about it here, but the CliffsNotes version is this: Because no one, not fucking ever, should impose their rule or claim over a woman's body and her right to freedom of choice. 'Nuff said. —Cliver
Note: All sales are final. Can't say that any simpler. Unless the product is defective in the manufacturing sense, we will not accept any returns (in other words, "you bot it, you bought it").
---
More from this collection