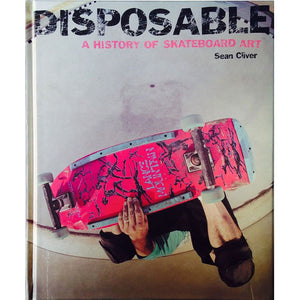 StrangeLove
Sean Cliver / Disposable: A History of Skateboard Art / Book
Regular price
$50.00
$0.00
Hardcover Book (signed)
Metallic Foil Cover Wrap
Product Description: It's back at last, back at last, so fret no more about those crazy eBay prices. First published in 2004 with a few annoying but essential updates made through the early reprints (although please note that no further updates have been made with this printing), Disposable: A History of Skateboard Art features a large chunk of the more prominent artists throughout the '80s and '90s in words and photos. And yes, because it must always be stated, it is in fact an entirely different book from the subsequently published Disposable Skateboard Bible (2007), so if you have one you must absolutely have to have the other as well. Bonus: I signed every copy available via the StrangeLove site, so if you're a big fan of DNA then there's a good chance some of mine is to be found on the title page of the book (swab test not included).
---
More from this collection