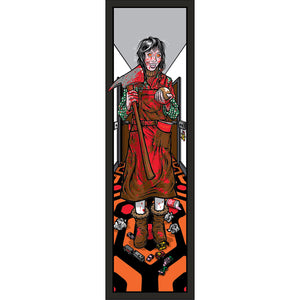 StrangeLove Skateboards
Todd Bratrud / Wendy Theory / Print
Regular price
$100.00
$0.00
Artwork by Todd Bratrud
11-color screen-print on Black Stock
Dimensions: 9 x 30
Signed & Numbered Limited Edition of 100
Product Description: You can check into Room 237, but you can never check out. Speaking of checking out, stop reading this shit and throw it in your shopping cart, because it's probably not gonna be here for long and you know the motto: We don't do limited edition wood, but we do do limited edition paper. Doo doo? Shit. Where's my son's Grammarly when I need it.... —Cliver
Note: All sales are final. Can't say that any simpler. Unless the product is defective in the manufacturing sense or damaged in shipping, we will not accept any returns.
---
More from this collection